We Changed our Company Name. Same great company, people and services you've come to know from Fire Services of Idaho.
Fire & Life Safety Systems
State Fire Idaho is a comprehensive fire service company that offers a range of products and solutions like fire suppression systems, fire extinguisher refills, fire alarm installations, and more.
You'll also have our expert team on call 24/7 to keep you protected in any emergency.
We Changed our Company Name
In the beginning of 2023, Fire Services of Idaho (FSI) officially rebranded as State Fire Idaho, making us cohesive with the State Fire brand, which we have been a part of since 2015. While our company name is different, everything else stays the same—our owners, management, and commitment to customers. You can still expect the same high-quality fire services and dedication to safety that we've offered for 40+ years.
Areas We Serve
Our complete life and fire security solutions are available to anyone throughout Idaho and Wyoming. For national account members, we only service designated areas within these states. See which of our fire protection facilities is nearest you!
Industries We Protect
As a long-standing leader in the fire protection industry, our full-service fire suppression systems and services help companies in all sectors. Whether your business is a medical facility or a commercial warehouse, State Fire Idaho has the skills to keep your employees and property safe.
Agriculture • Automotive • Aviation
• Busing/Public Transportation
• Commercial • Construction • Gas & Oil
• Government Buildings • Hotels/Resorts
• Hospitals/Medical Facilities
• Indian Reservations • Industrial • Marine • Military Bases
• Mining Surface and Underground • Property Management
• Recreation Facilities • Religious Institutions
• Residential • Restaurants/Hospitality • Retail Centers
• School Districts/University Campuses
Why Customers Love State Fire Idaho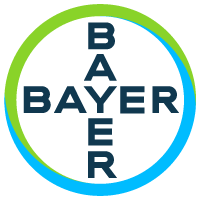 Bayer
I really enjoy the friendly staff that you have at Fire Services of Idaho… now State Fire Idaho. Whenever I have issues at the plant with fire systems, your staff is always going over the top to make sure that we taken care of.  State Fire Idaho has a lot experience and knowledge in all of your different departments. I appreciate State Fire Idaho for everything they do for my company and the surrounding communities.
Bob Monk

CaptiveAire
State Fire has been the go-to Fire Suppression contractor for CaptiveAire in the Treasure Valley for a long time. This is due to their expertise in the field, accommodating work scheduling, and professionalism of their whole team, from installer to scheduler.
CaptiveAire
Careers at State Fire Idaho
Looking to advance your career in fire prevention and protection? Join our experienced team today!
Contact Your Fire Protection Specialists
Want fire sprinkler repairs or custom fire suppression services for your business?
Speak with the fire protection team at State Fire Idaho now!